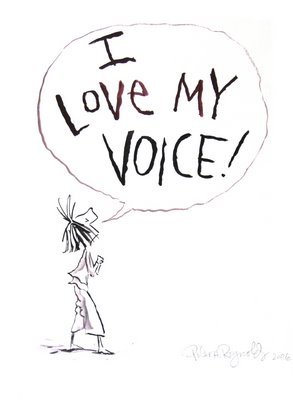 Singing lessons / singing coaching
- are you afraid to sing or make yourself heard at all?
- are you one of those concidered"tone deaf"?
- do you sing often but want to develop your singing?
- are you a professional singer but have lost the joy and inspiration to sing?
Do you simply want to find your specific voice, your personal song, your "tone"?
Give yourself a second chance, let your personal voice make a breakthrough, develop your singing instrument, transform your voice into a powerful tool for who you are, expand register, timbre and your possibilities for expression, discover new sides of yourself through sound, toning and singing songs.
The possibilities are endless!
I don't teach you to sing according to a certain style or genre, but instead help you to develop your voice potential according to your wishes by giving you the tools you need!
About "Tone deafness", read here >
About "Singing and Courage", read here >
* * * * *
600 kr / 55 min - in my studio

800 / 55 min - home visit or other venue
Questions and Booking an appointment:
text 0046 707 51 21 45
or mail: theliberatedvoice@gmail.com