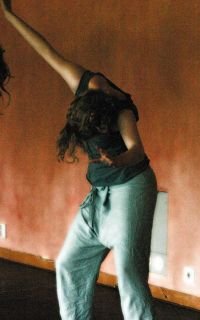 "Physical theater"
- performance: training and tools
- workshop with Kefas Berlin
- go here for swedish version -
Workshop Details
the workshop is 2 - 20 full days with coffe and lunch break
The workshop will be held in english or swedish
and when needed a translator of the hosting country will be arranged
The workshop fee varies depending on the country and venue
This is a workshop you shouldn't miss if you are interested to bring yourself into an intense and exciting training and an exploratory and developmental work within the field of physical theater.
"Physical theater is not a certain style of theatre. It is the art of performance in which the actor has undergone a training that Integrates the physical Body and Movement with Emotion and Voice and that upgrades the Performers presence on stage so that the expression and impact on the audience becomes stronger, more tangible, more real and essential. But how? What do you need for this upgrade? What is needed for this integration? "
FOR WHOM IS THE COURSE? It is open to all, regardless of previous experience, but who have a genuine interest in the performing arts, whether in the theater, dance or performance and have a functioning body and a stable psyche.
The camp is for those who love Presence, Sweat and Concentrated hard work.
WORKSHOP CONTENT: The workshop has three parts: Each morning devoted Part I, afternoon parts II and III. The evenings are open for free training, sharings and surprises.
I. BASIC TRAINING: This training, which has its roots in the work of a.o. Jerzy Grotowski and that has found its own formula through Kefas Berlin in the Theatre Studio of FHSK Vårdinge by, Stockholm 1998-2009, will make you a more in the body grounded, present and interactive actor. The training develops your potentials as a performer through dissolving that which blocks your presence, mobility, creativity and ability to interact with space, time and co-actors.
You become more grounded in the body and sensitive to stimuli from within and from your co-actors. Voice Work and Laban-based movement improvisation are integrated in to this training that gives your voice more power and clarity and your body a bigger register of expression.
II. "PHYSICALLY TEXT WORK": "Physically text work" is an original formula that means that you work the text into the body using different techniques without entering text interpretation. The text will then later to better be at your disposal for a free interpretation, and be more intimately connected with body, mind and emotion. The participant will choose at shorter text in her/his mother language to bring to the workshop as a working material.
III. "VIEW POINTS" (according to Anne Bogart): The movement improvisations familiarizes you with Anne Bogart's "Viewpoints": 9 different aspects of Space and Time on stage. 9 concepts and highly effective tools that provides understanding and inspiration both in the processing of a given material and the creation/generating of new material.
With the help of Viewpoints and given strict frameworks, participants will, in small groups, create small exercise works; Compositions.
***
THE TEACHER: Kefas Berlin came as a contemporary dancer and singer to Theatre Slava, Stockholm 1998 (originally Grotowski training-based group with a physical- and song-based hardcore style) to work as an actor. He is still involved with this theatre on a freelance basis.
He was a theatre, dance and singing teacher and director at the Theatre Studio at FHSK Vårdinge By (Physical Theatre 1998-2009; coordinator 2002-09). Co-organizer and director at the International Theatre Academy Camp 2012 in Järna.
He has 30 years of experience as a teacher, performer and therapist in the field of movement, voice and theatre.
He has appeared in numerous productions as an actor, dancer, musician, composer or director. Theatre wise he has his roots in the work of Jerzy Grotowski.
***
Book this workshop for your school or free theater association!
Call Kefas
+46707512145
or mail theliberatedvoice@gmail.com